3.7.2019
The outcomes of QA procedures in Europe
The DEQAR project has launched a preview version of the QA reports database, which can be accessed via the following link:
DEQAR is a project coordinated by the EQAR Register in which various European quality assurance agencies are involved, including AQU Catalunya.
With the slogan "QA results at your fingertips", the main aim of the DEQAR project is the development of a database that will:
Improve access to information on the external quality assurance of higher education
Facilitate the recognition of qualifications
Map the diversity of external quality assurance frameworks in Europe
Facilitate the exchange of data and links with other tools
Pilot the use of the database as a basis for Europe-wide thematic studies
The database is expected to enable a broad range of users. The following graph shows the information of specific interest to each type of user: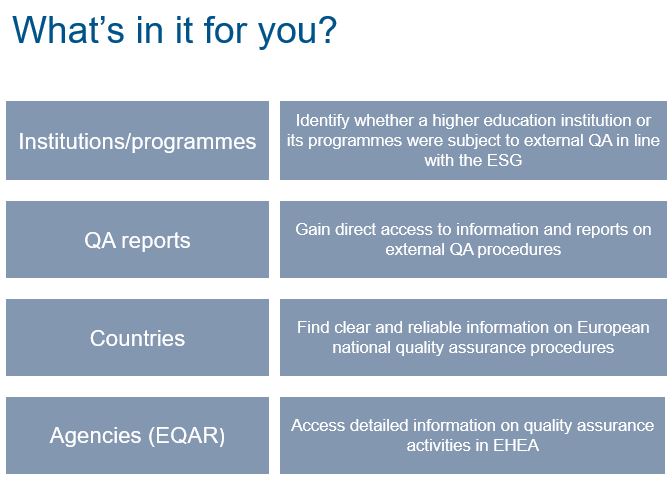 25 agencies have so far submitted a total number of 9,737 published reports on 1,624 higher education institutions in 56 countries.