Agència per a la Qualitat del Sistema Universitari de Catalunya
Plenary session of the AQU Research Assessment Commission
12.6.2012
Plenary session of the AQU Research Assessment Commission
A plenary meeting of the AQU Research Assessment Commission (CAR) was held on 11 June to establish the procedure and dates for the calls for applications to be made in 2012-2013 for the accreditation of research and advanced research. Applications for the next calls must be submitted between the following dates:
15 October 2012 - 31 October 2012, inclusive.
8 April 2013 - 26 April 2013, inclusive.
The CAR also endorsed the modification of the assessment criteria for the Publications section in Engineering and Architecture.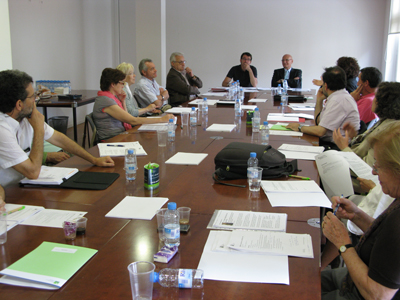 The meeting of the CAR was held at the AQU Catalunya headquarters on 11 June