AgŔncia per a la Qualitat del Sistema Universitari de Catalunya
17.9.2015
AQU Catalunya participates in the working sessions on study programme accreditation as a tool for internationalisation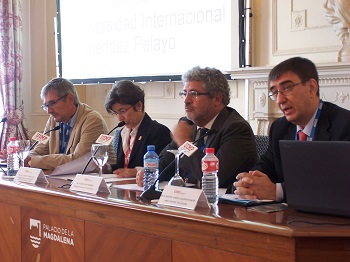 A series of working sessions on Programme accreditation as a tool for internationalisation ("La acreditación de los títulos como herramienta para la internacionalización")organised by the Universidad Internacional Menéndez Pelayo in conjunction with ANECA and AQU Catalunya were held at the Universidad Internacional Menéndez Pelayo in Santander on 9 and 10 September.
The working sessions, which served to highlight the opportunities and implications of the accreditation of university degrees and awards from the point of view of internationalisation, were attended by around fifty (50) participants, including directors of university policy, programme coordinators, university quality unit staff and European experts.
See the following link for the papers presented during the sessions.