Agčncia per a la Qualitat del Sistema Universitari de Catalunya
3.5.2016
AQU Catalunya participates in the sixth ENQA Forum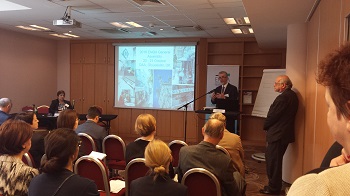 AQU Catalunya took part in the 6th ENQA Members' Forum held in Budapest on 28 and 29 April.
One of the points of discussion at the forum dealt with the way in which QA agencies deal with the recognition of qualifications, programmes and other provision, a matter connected with point 1.4 of the ESG, in addition to the alert regarding cases of fraud concerning undergraduate, Master's and PhD degrees in certain countries. Another important issue at this year's Forum was the analysis of the relationship between QA agencies and research.
In addition, the report resulting from ENQA's working group on "Staff Development", concerning the professional skills framework of quality assurance agencies, was also presented.