Agència per a la Qualitat del Sistema Universitari de Catalunya
12.5.2017
TeSLA webinar: discover the EU project for authentication and authorship in online assessment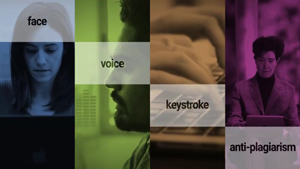 On 18 May at 12.30 pm the TeSLA project will be organising a 45-minute webinar where participants will have the chance to get acquainted with everything about the project prototype and how it may prove beneficial to their institutions.
The TeSLA project prototype uses voice and face recognition, keystroke speed analysis, text style analysis and anti-plagiarism tools. By combining these elements the aim is to ensure candidates undergoing online assessment are in fact who they state they are.
The TeSLA consortium is composed by 18 organisations that are experts in various areas of knowledge and research and have experience that is acknowledged throughout Europe. It is coordinated by the Open University of Catalonia (UOC).
AQU Catalunya leads the virtual education quality assurance package in which ENQA and EQANIE are also involved.