1.2.2011
Training in ex-ante assessment, modification and monitoring for the members of the CAQ special review panels
An AQU training session in the ex-ante assessment, modification and monitoring of degrees was organised for those who form part of the Quality Assessment Commission (CAQ)'s review panels.
The training, which took as reference the Framework for the ex-ante assessment, monitoring, modification and accreditation of recognised degree programmes, was class-based and had three parts:
Presentation of the political and strategic framework for action
Presentation of the technical and operational framework
Practicals involving the analysis of case studies and situations
It is envisaged that, at the end of each call for review applications (understood to be the academic year), a workshop will be organised for the review panels, academic coordinators and heads of QA units. Enhancements that are agreed to will then be introduced in subsequent calls for applications.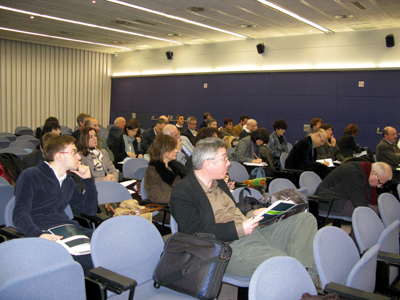 The training took place on 24 January at the Technical University of
Catalonia (UPC)