Agència per a la Qualitat del Sistema Universitari de Catalunya
Setting up of the CAQ's special review panels
18.2.2011
Setting up of the CAQ's special review panels
The special review panels of the Quality Assessment Commission (CAQ) have been officially constituted, and the ex-ante assessment has already begun of recognised degree programmes to be introduced in Catalan universities in the 2011-2012 academic year.
Amongst other things, the review panels are responsible for issuing assessment reports on recognised degree programme proposals prior to ex-ante assessment. Decisions are made by consensus between the panel members, and advice may be requested from external experts during the programme review processes.
Forty-four (44) proposals for the ex-ante assessment of new recognised degrees and six (6) for the modification of programmes already introduced have so far been received by the Agency.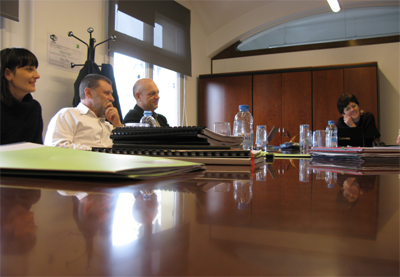 Specific committee for Engineering and Architecture