30.6.2017
Presentation of the results and findings of the sixth survey of the employment outcomes of graduates from Catalan universities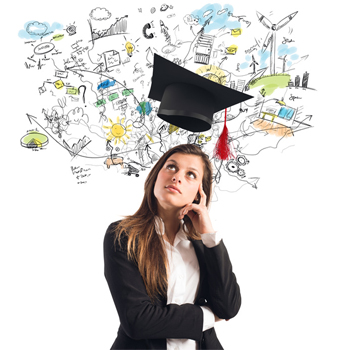 On 12 July AQU Catalunya will be presenting the results and findings of the sixth survey of the employment outcomes of graduates of Bachelor, Master's and doctoral programmes at Catalan universities . The event is to be held at the Vèrtex building Auditorium at the Polytechnic University of Catalonia/UPC's Campus Nord in Barcelona.
The three-yearly survey and study, which has been coordinated by the Agency for the last seventeen years, is a project promoted by the social councils of the public universities and the private universities in Catalonia to obtain data and benchmarks on the quality of graduate employment.
The cohorts covered by this latest study were the students of Bachelor-level degrees who completed their studies in 2013 (except for graduates of Medicine, who graduated in 2010), Master's graduates who completed their studies in 2012 and 2013, and doctoral degree holders who defended a thesis in 2012 and 2013.
The reference population was over 55,000 graduates, with an achieved sample of just over 27,000. To register for the event, please click on this link.