22.12.2016
Lluís Torner, chairman of AQU's Research Assessment Commission/CAR, receives the National Award for Research 2016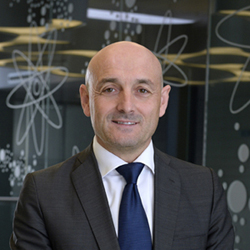 The Government of Catalonia and the Fundació Catalana per a la Recerca i la Innovació (FCRi/Catalan Foundation for Research and Innovation) have awarded the National Award for Research 2016 to Lluís Torner, director of the Institute of Photonic Sciences (ICFO) and chair of AQU's Research Assessment Commission/CAR since 2014.
A graduate in Physical Sciences from the Autonomous University of Barcelona/UAB with a PhD from the Polytechnic University of Catalonia/UPC, Torner is a professor at UPC and has carried out pioneering research in photonics that has received worldwide recognition. He has combined a solid and successful scientific career with that of team leader and manager of research excellence.
Under Torner's leadership, the ICFO has become a leading centre at international level for research in photonics and its numerous applications in biomedicine, renewable energies, nanotechnology, graphene, quantum technologies and information technologies.
The National Award for Research is awarded to a researcher in recognition of his/her recent research work and significant contribution at international level to progress in any scientific field (including human and social sciences, life and health sciences, engineering, technology and experimental sciences).

Click here for the complete news article