Agència per a la Qualitat del Sistema Universitari de Catalunya
16.3.2017
AAQU Catalunya secures funding from INQAAHE to implement projects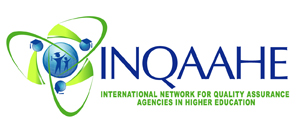 The Agency took part in the INQAAHE 2016-2017 call for applications for teaching and research project grants and secured funding to implement the following:
Using Ex-Ante Accreditation to Assess the Implementation of the Spanish National Qualification Framework (MECES), the goal of which is to put forward a new Spanish National Qualification Framework and, accordingly, to review AQU Catalunya's criteria for assessing degree programmes in order to ensure the degree programmes and the qualification framework are aligned.
Assessing Excellence in Programme's Internationalization, the goal of which is to define specific criteria for internationalisation of Catalan university degree programmes.
One of AQU Catalunya's strategic pillars is knowledge generation and transfer with the aim of becoming an international benchmark for current knowledge generation projects and in order to undertake a commitment to innovation and the development of new projects with the involvement of the Catalan university system.
The results of these projects will be published on AQU Catalunya's website.