25.7.2011
Access now open to the databases on graduate labour market outcomes for scientific purposes
Access to the databases from the four surveys on graduate labour market outcomes carried out up until now (2001, 2005, 2008 and 2011) has now been made available to the academic and research community at Catalan universities.
The purpose of this is to stimulate research among the different groups and individuals involved, through the organisation of meetings, workshops, methodological seminars and the presentation of results.
The process was begun during the workshop Research using the database on graduate labour market outcomes, in which the results of the fourth survey were presented, together with the database characteristics and the procedure for gaining access, which consists of:
The presentation of a research project. Details must be provided of the person in charge of the project (a permanent member of the academic staff of a participating university), the purpose and objectives of the study, and a statement of grounds for why these objectives represent a step forward in relation to the knowledge generated with the databases from the previous graduate outcomes surveys. Details must also be given of the envisaged dissemination of and the timeline for the project.
The assessment by AQU Catalunya of the project submitted pursuant to the given criteria.
The conclusion of an agreement regarding use of the database between AQU Catalunya and those ultimately responsible for the project.
The database is sent by AQU Catalunya.
The research report is sent, and participation in meetings and workshops and/or the presentation of the results by the project leaders.
The closing date for submitting projects is the end of September 2011. The application has to be directed to the director of AQU Catalunya, and has to be send to the following e-mail address: qualitat@aqucatalunya.org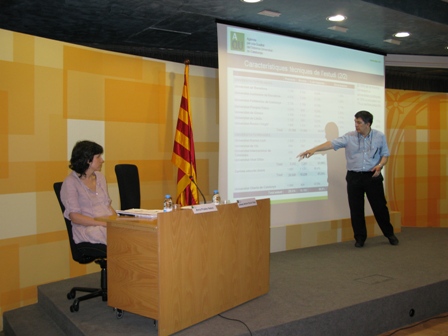 Investiga Workshop