21.12.2012
Meeting of the AQU Quality Assurance Standing Committee (CAQ)
The Quality Assurance Standing Committee (CAQ), in its meeting on 11 December, endorsed the amendments to the Guide to the Formulation and Validation of Proposals for Recognised Bachelor and Master's Degree Programmes. The changes relate to clarifications of the regulations that make their interpretation easier.
The CAQ also endorsed the latest review reports from the 2012 call from the AUDIT programme for the Escola d'Enginyeria d'Igualada (UPC), Facultat d'Òptica i Optometria de Terrassa (UPC), Facultat d'Economia IQS (URL) and TSI Sant Ignasi (URL).
The Committee also endorsed the external review report on the UAB's Study Abroad programme and issuance of the corresponding quality certificate.
The CAQ also endorsed the first proposal for the Guide to the accreditation of recognised Bachelor and Master's degree programmes, which Quality Assurance at AQU Catalunya is currently working on. The guide will be made available to the university authorities and subsequently for public consultation via the Agency's website prior to definitive endorsement by the CAQ.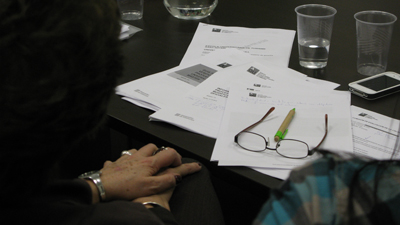 The CAQ's meeting was held at the new offices of AQU Catalunya,
on c. Sancho de Ávila, 125-129, Barcelona.