4.10.2012
Working meeting of the AQU Student Commission
A meeting of the AQU Catalunya Student Commission was held to analyse the monitoring programme for recognised degrees. AQU Catalunya is currently evaluating the degree reports submitted in the second call of the programme. The standing committee was informed of the state of the evaluation process, especially concerning the information made publicly available by degree courses on their development and delivery, together with indicators.
The meeting was also informed of the work of students who, together with the Agency's technical staff, form part of the special review panels used to establish uniform criteria and report back on the evaluation work.
A draft version of the graduate satisfaction survey produced by the Agency was also presented to the commission for analysis, proposals and feedback purposes.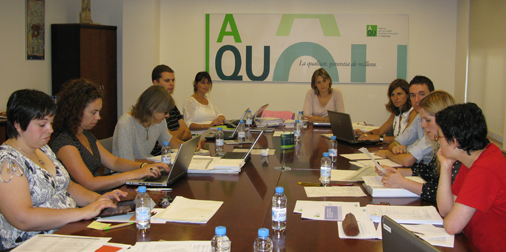 The working meeting concerning the monitoring programme was held on September 27