AgŔncia per a la Qualitat del Sistema Universitari de Catalunya
Quality assurance of institutions and programmes
2.12.2014
AQU Catalunya participates in the 16th Almagro Forum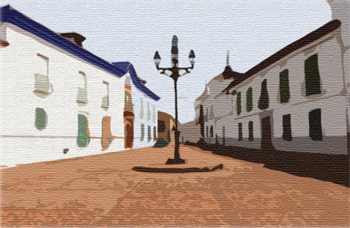 AQU Catalunya participated in the 16th Almagro Forum held on 20-21 November 2014. The objectives of this year's Forum, which is organised by the University of Castilla-La Mancha and ANECA, were:
To analyse the accreditation procedure of recognised degree programmes as a vehicle for quality assurance in the European Higher Education Area.
For the Ministry of Education, Culture and Sport to table internationalisation strategies and legislative reform.
For ANECA to consider the future prospects for the ACREDITA programme and analyse their characteristics and the objectives.
To present and discuss experience with the award of international quality labels of recognised standing (EUR-ACE and EURO-INF) through the ACREDITA PLUS programme.
To analyse the interrelationship between accreditation renewal and the AUDIT and DOCENTIA programmes, and the contribution of these programmes to the quality assurance of study programmes and awards.
To present, in the speeches and working papers, good practices that have contributed to the quality enhancement of different higher education institutions.
AQU Catalunya presented the paper LA ACREDITACIÓN DE TITULACIONES OFICIALES DE GRADO Y MÁSTER EN EL SISTEMA UNIVERSITARIO CATALÁN (Esther Huertas Hidalgo, secretary of AQU's Quality Assurance Commission).
Set up in 1997, the Almagro Forum on University Quality is a meeting point and forum for discussion for experts from all Spanish universities in the field of university quality enhancement. The working papers, speeches and conclusions of the Forum will be shortly published on the Forum website.