14.5.2020
Considerations of AQU Catalunya on the state of emergency and teaching in higher education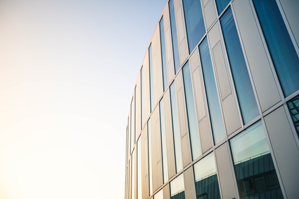 Recent legislation in Spain (Royal Decree 463/2020, 14 March, which declared a national state of emergency in order to better manage the situation resulting from the health crisis due to Covid-19, stipulates, in article 9, a series of containment measures in the field of education and training, in particular:
All classroom and in-person educational activities are suspended in all education institutions and stages, cycles, degrees, courses and levels of education referred to in article 3 of Organic Law 2/2006, 3 May, on education, including higher education, together with any other educational or training activity delivered in other public or private institutions.
Educational activities shall be maintained during the period of deferment by way of distance and on-line means, wherever possible.
The adequate delivery of programmes of study comprises different aspects that are affected by this situation and, in order to minimise any possible impact that these circumstances have on students and their learning outcomes, AQU Catalunya considers it appropriate to:
Share the concerns and join the efforts being made by the different university institutions, with due rationality and responsibility, to adopt measures to deal with the current academic context in the best possible way.
Come to terms with the fact that there are numerous aspects of programmes of study that will inevitably be altered, including classroom-based activities, laboratories and practicals, work experience and placement, Erasmus and other mobility programmes, etc. In this regard, the various different assessment exercises planned, especially for first degree final-year projects, master's dissertations and doctoral theses, are of particular importance.
Convey that AQU Catalunya undertakes to adapt its quality assurance protocols and procedures in a flexible way to changes introduced by higher education institutions in response to this serious and exceptional situation.

This means that changes introduced by higher education institutions due to the prevailing situation during this time will only need to be reported in the monitoring progress reports, bearing in mind that degree programmes will regain their normal characteristics (assessment methods, practicals, final year project for first degrees, etc.) as soon as possible. It will therefore be clear that the universities have done everything possible to ensure that students achieve the learning outcomes established for each course of study.

The review and assessment criteria must in any case comply with the European Standards and Guidelines, in particular as regards to quality assurance considerations applicable to online education.
Call upon all stakeholders to exercise ethical behaviour and corresponsibility to ensure the proper delivery of programmes of study, especially assessment tests and exercises in extraordinary conditions.
These Considerations were endorsed by AQU Catalunya's Institutional and Programme Review Committee on 12 May 2020 and are given without prejudice to specific measures adopted by the educational authorities within the scope of their responsibility.