The European Commission's report to the European Parliament, the Council, the European Economic and Social Committee and the Committee of the Regions on the progress made regarding quality assurance in higher education is dated 28 January 2014. It is clearly in the interest of both AQU Catalunya and the university system in Catalonia to take into account the declarations and perspectives set out in the report as a guide to action on quality assurance. However, given that the documents the report is based on are from studies for which the units of analysis are national states, it is perhaps just as, if not more, meaningful to look at the specific situation of the university system in Catalonia and AQU Catalunya as regards the majority of the recommendations made in the report.
In the first place, the report makes evident the clear risk of quality assurance (QA) focusing on process rather than content, and that the potential of QA needs to be aimed at supporting institutions in reaching their objectives, in order to promote wider engagement with and accountability to stakeholders, and systematically feeding results back into strategic decision-making, with an emphasis on continuous improvement.
As a consequence, the remit of some quality assurance agencies (QAA) is being extended to review broader higher education objectives such as widening access, lifelong learning, internationalisation, etc. In some cases, for example, doctoral training and human resources strategies are also subject to quality reviews.
There is an on-going shift, in external QA, from the traditional focus on accreditation of individual programmes offered by an institution to the evaluation of the entire institution. The large majority (69%) of QA systems now focus on a combination of institutional evaluation and programme accreditation.
In the light of this situation, the Commission plans to undertake a forthcoming public consultation towards a European area of skills and qualifications, seeking further synergies and convergence of EU transparency and recognition tools, a thorough-going revision of the ESG that lays emphasis on raising quality standards rather than on procedural approaches, and to widen their scope (teaching staff, access, etc.).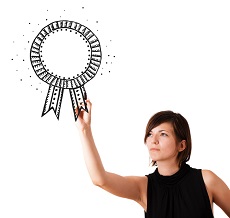 While at European level around 75% of HEIs have a public strategy for continuous quality enhancement, in the case of Catalonia all of the universities comply with this requirement. The quality of HEI strategies needs, for example, to facilitate quality management systems to prevent student dropout and stimulate retention, with indicators or targets to measure progress, as they have an important influence on students' chances of successful completion. QA also needs to support institutions in reviewing and strengthening the quality and impact of their policies for recruiting students and how these impact on widening access.
Publishing QA results stimulates quality enhancement and helps build trust and transparency, but the tendency to publish positive evaluations only is not helpful. Moreover, less than one quarter of institutions across Europe also publish their critical reports, and the information is often not easy to understand or accessible, limiting its value.
Currently only 40% of HEIs regularly evaluate their support services for students. While almost all offer educational support such as tutors, mentors, guidance and counselling, only just over half evaluate how well these perform.
Most HEIs use QA to evaluate and develop teaching skills and qualifications, but research activity still tends to outweigh teaching in academic promotion, and only one quarter of HEIs provide compulsory training for their teachers.
QA can also support HEIs to feed knowledge about graduate career paths into the design and delivery of programmes (for example, by linking graduate tracking to funding or to (re)-accreditation). Higher education institutions should regularly submit data or show they monitor or track graduate employment. Overall, there are few HEIs that currently track or survey their alumni to improve educational programmes and graduates' employability.
The participation of students and employers
Although student involvement in quality enhancement is improving, through the opportunities they have to take part in student evaluations, many HEIs consider that even though the generic frameworks exist there is not enough practical advice on how to develop a strong quality culture. The students themselves are largely unaware of them.
Involving students in programme design and curriculum development can lead to better outcomes for students. However, only 50% of HEIs do so, and only 40% of HEIs use surveys to measure workload in the volume of credits that student are enrolled in.
Many countries have a formal requirement that employers participate in external quality assurance. However, their active involvement in quality enhancement through participation in institutional audits, for example, is not widespread.
Likewise, the need for HEIs to show that they involve employers in programme development is only established in a few countries. QA can undoubtedly support institutions to involve employers in designing study programmes that meet labour market needs.
AQU Catalunya and the Commission's proposals for action

Through ENQA membership, about two-thirds of QA agencies in the EHEA (up from around half in 2009) are recognised as acting in compliance with the European Standards and Guidelines, although 10 EU countries are without a full member agency in ENQA. EQAR has also grown in numbers (from 19 government members at its founding in 2008 to 32 in 2013).
AQU Catalunya, which pioneered compliance with the ESG and as such is a full member of ENQA and registered with EQAR, is in a position to act according to the pan-European focus of external QA suggested in the report, according to which institutions may choose to be evaluated by any QAA outside their country, thereby stimulating a European, quality-enhancing dimension to QA. In this regard, among the actions to be promoted by the Commission through Erasmus+, the following stand out:
Continued promotion for cooperation on QA at international level, through policy dialogue with key international partners and as a basis for partnerships with HEIs around the world.
Strategic partnerships and knowledge alliances, enabling HEIs to learn from each other in developing quality cultures and in supporting involvement of employers and new stakeholders such as researchers, employees, etc.
Providing support to QA agencies and HEIs to work together to develop internal quality assurance processes to address key challenges and ensure better impact of the revised ESG at institutional level.
The report concludes with the Commission welcoming the emphasis placed by a number of countries on the quality of their higher education systems in the draft Partnership Agreements being submitted to provide a framework for spending under the 2014-2020 European Structural and Investment Funds. It is vital that these commitments are underpinned by focused initiatives in the operational programmes that will implement the Agreements, and strengthening quality assurance arrangements should be a clear objective of such initiatives.
In this regard, AQU Catalunya currently participates, amongst other things, in international projects that promote:
The establishment of mechanisms for the mutual recognition of international joint programmes.
The development of seals of excellence for the internationalisation of programmes and institutions.
Ties between the European standards and guidelines for quality assurance in higher education (ESG) and those being developed in other regions of the world.
The mobility of students between Europe and third countries.
Analysis of the effectiveness and impact of QA processes.
In addition, and in accordance with the focus and arguments set out in the abovementioned report, AQU Catalunya:
Proposes an accreditation model that is based on the faculty as the unit of assessment in programme accreditation.
Promotes accreditation that, in order to make things as simple as possible, integrates the existing procedures for programme validation, monitoring and modification.
Potentiates internal QA systems across all programmes.
Renders accreditation more transparent through the direct publication of reports with different interpretations of the quality of achievement, via for example easy accessibility to such reports and the WINDDAT indicator system.
Promotes the monitoring of graduate destinations and employment outcomes, with the incorporation into the well-known ongoing survey of Master's and doctorate degree levels.
Has set in motion the employers project in order to obtain information on the opinions and participation of this stakeholder group in the improvement and enhancement of provision in higher education and the university system in Catalonia.
Reinforces, through the "reaccreditation" of the teaching assessment handbooks, its commitment with the universities to the importance of the quality of teaching by faculty staff.
It should be a cause of satisfaction for all the actors in the university system in Catalonia to know that at least the right path is being followed. Whether we reach our goal will depend on all of them/you: however, the Catalan university system will always be in the EHEA, quite simply because it complies with the established regulations and norms.