Agència per a la Qualitat del Sistema Universitari de Catalunya
Activities
Catalogue of services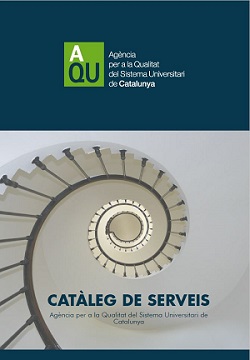 The catalogue establishes AQU Catalunya's main action principles and identifies the activities and services that it offers, which are structured according to the Agency's main activities:
Programme and institutional review
Assessment of teaching staff
Knowledge generation
Internationalisation
Strategic Plan 2019-2022
Activities and annual reports
The activities of AQU Catalunya are based on an annual Action Plan that is endorsed by the Governing Board. This document sets out the strategic plan for the Agency in the form of activities and projects. The activities that are undertaken and the outcomes are set out in the Annual Report, which is also endorsed by the Governing Board.
28.5.2019