Graduate satisfaction survey 2022 starts today
Between 7 December 2022 and 7 February 2022, graduates of bachelor's and master's degree and higher education arts programmes who completed their studies in 2022 will be receiving a survey in their inboxes so they can express their satisfaction with the study programme.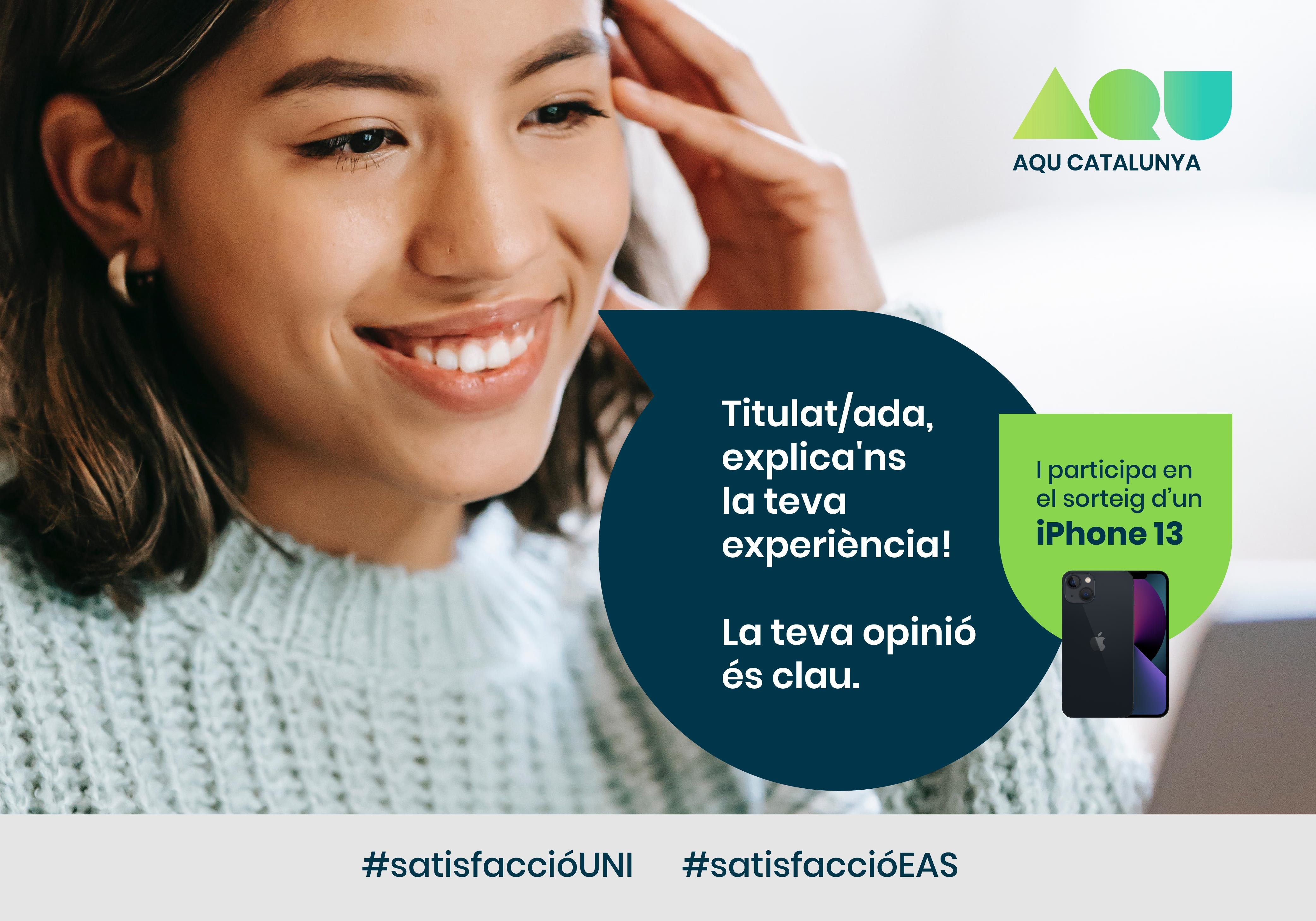 The survey is our main tool for assessing the satisfaction of graduates with the elements of programme quality: satisfaction with the teaching-learning process (teaching staff, assessment, etc.), services and facilities, and the impact of the course on their development of professional and personal skills, amongst other things. The survey results will be included in the Agency's review processes, the purpose of which is to improve the quality of the degree programmes offered in Catalonia.
This year, AQU Catalunya is coordinating surveys from the Technical University of Catalonia (UPC), University of Girona (UdG), University of Lleida (UdL), Rovira i Virgili University, Pompeu Fabra University (UPF), Ramon Llull University (URL), the University of Vic-Central University of Catalonia and Autonomous University of Catalonia.
Moreover, amongst respondents to surveys managed by AQU Catalunya we include a draw to win an iPhone 13 (128 GB) (rules of the draw).
For more information: AQU Catalunya's Satisfaction survey.
The survey has been carried out since 2015 for bachelor's degree programmes, since 2017 for master's programmes, and since 2019 for authorised higher education arts centres, and provides comparable data for the programmes. The results of previous editions are available on the EUC website.