iPhone 13 awarded to the winner of the AQU Catalunya satisfaction survey 2022 prize draw
Rafael Cuenca, graduate of the Rovira i Virgili University bachelor's degree programme in Physiotherapy, is the winner of the draw for an iPhone 13, which he had been entered into for taking the AQU Catalunya satisfaction survey of graduates of university bachelor's and master's degree and higher arts education programmes.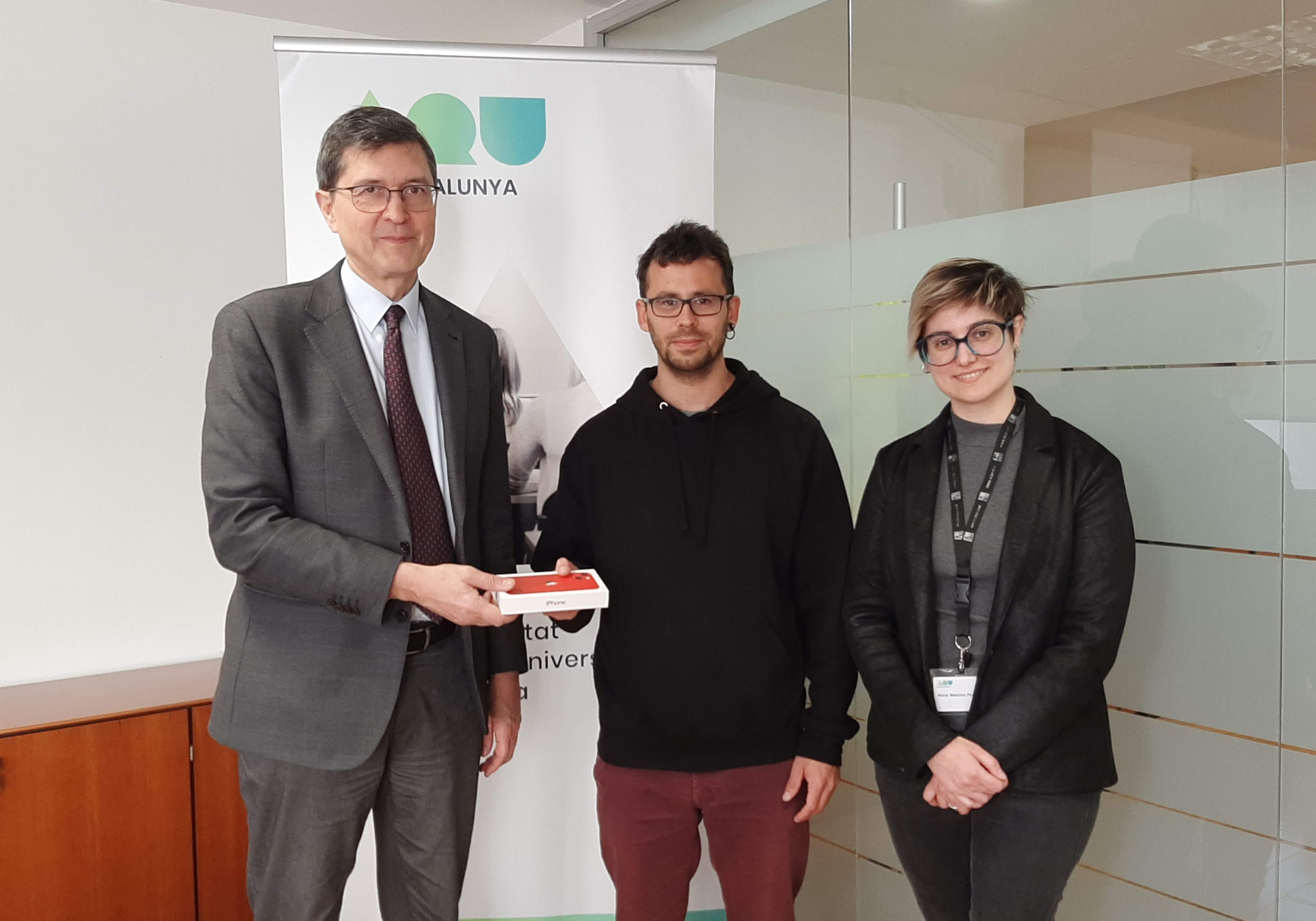 Since 2015, AQU Catalunya has carried out an annual satisfaction survey aimed at people who have just completed their university or higher arts education studies. This survey gathers the opinions of graduates of bachelor's and master's degree programmes on their educational experience in relation to the teaching and learning process, the resources made available and the educational outcomes. This project allows us to obtain a set of useful and necessary indicators so that we might improve the quality of degree programmes in the Catalan Higher Education System.
Among the 9,180 people surveyed by AQU Catalunya, 8,303 agreed to enter the draw for an iPhone 13. The draw took place on 17 February 2023 and was carried out using a random selection tool, as announced in the rules of the draw.
All of us at the Agency would like to express our gratitude to all the people who took part in the survey. Their collaboration will help us improve the courses offered, especially in terms of satisfaction with teaching and learning, services and equipment and the personal impact that the degree programme has had on students.