Training for methodological secretaries of external review committees
Today AQU Catalunya organised a training session on the role of the methodological secretaries of the external review committees for the degree programme accreditation process, which was attended by 17 people.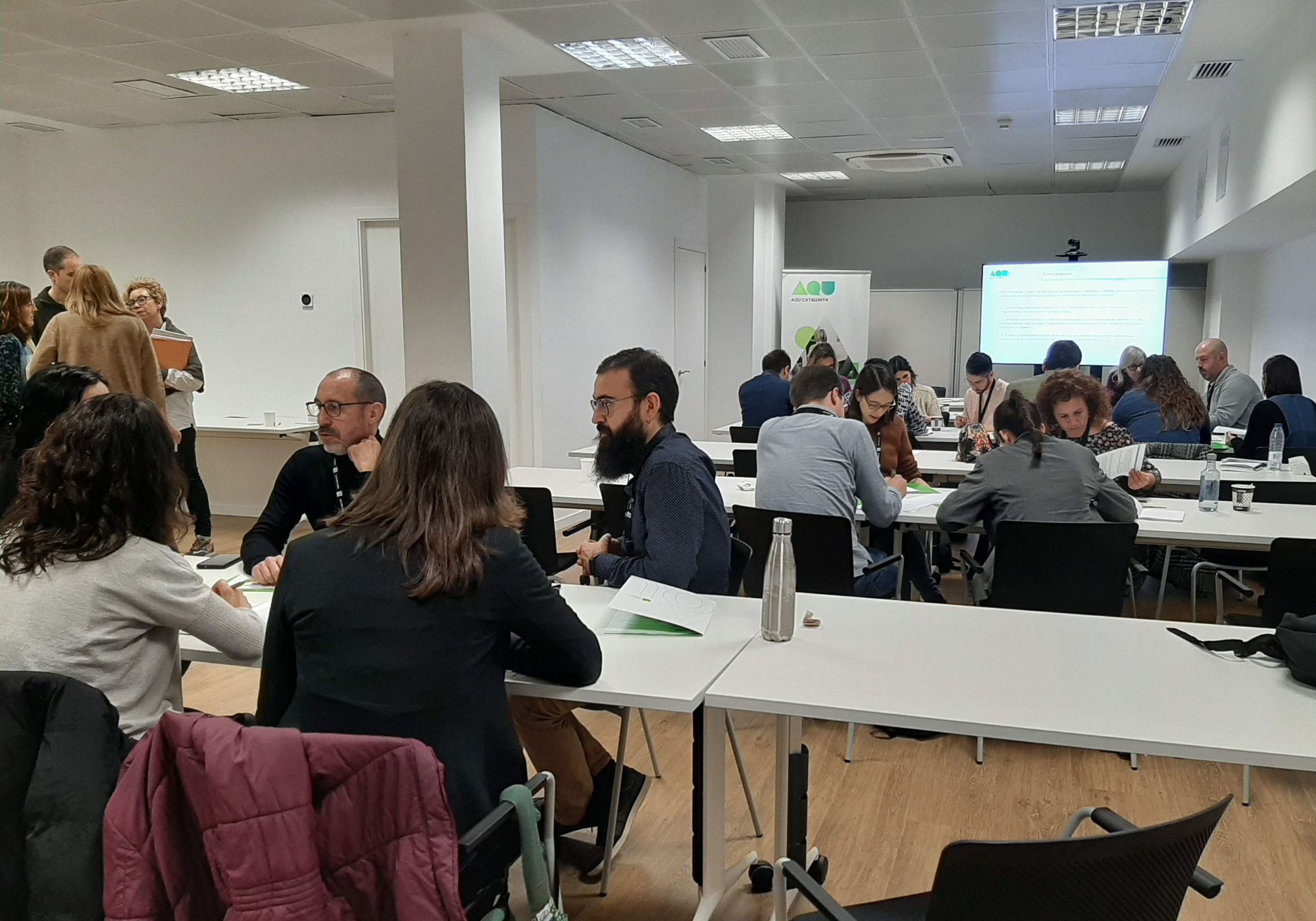 Aware of the importance that the people who are part of the external review committees for degree programme accreditation possess the necessary expertise, today AQU Catalunya organised a training session with these committees' methodological secretaries to exchange experiences and identify the key elements of the process open to improvement.
The training session began with a welcome from the director of AQU Catalunya, Jaume Valls, who thanked the attendees for coming and reminded them of how important their activity is in improving the degree programmes of the Catalan Higher Education System.
Next, the head of the Quality Assurance Department, Esther Huertas, presented the most recent methodological developments regarding degree programme accreditation. A refresher on the main aspects of the process was then given and case studies were worked on with project managers Carme Edo and Concepción Herruzo.
To close the session, the methodological secretaries' role in the external review committees was discussed.