New image for AQU Catalunya quality labels
Quality labels are elements that distinguish degrees and institutions that have passed an external review carried out by the Agency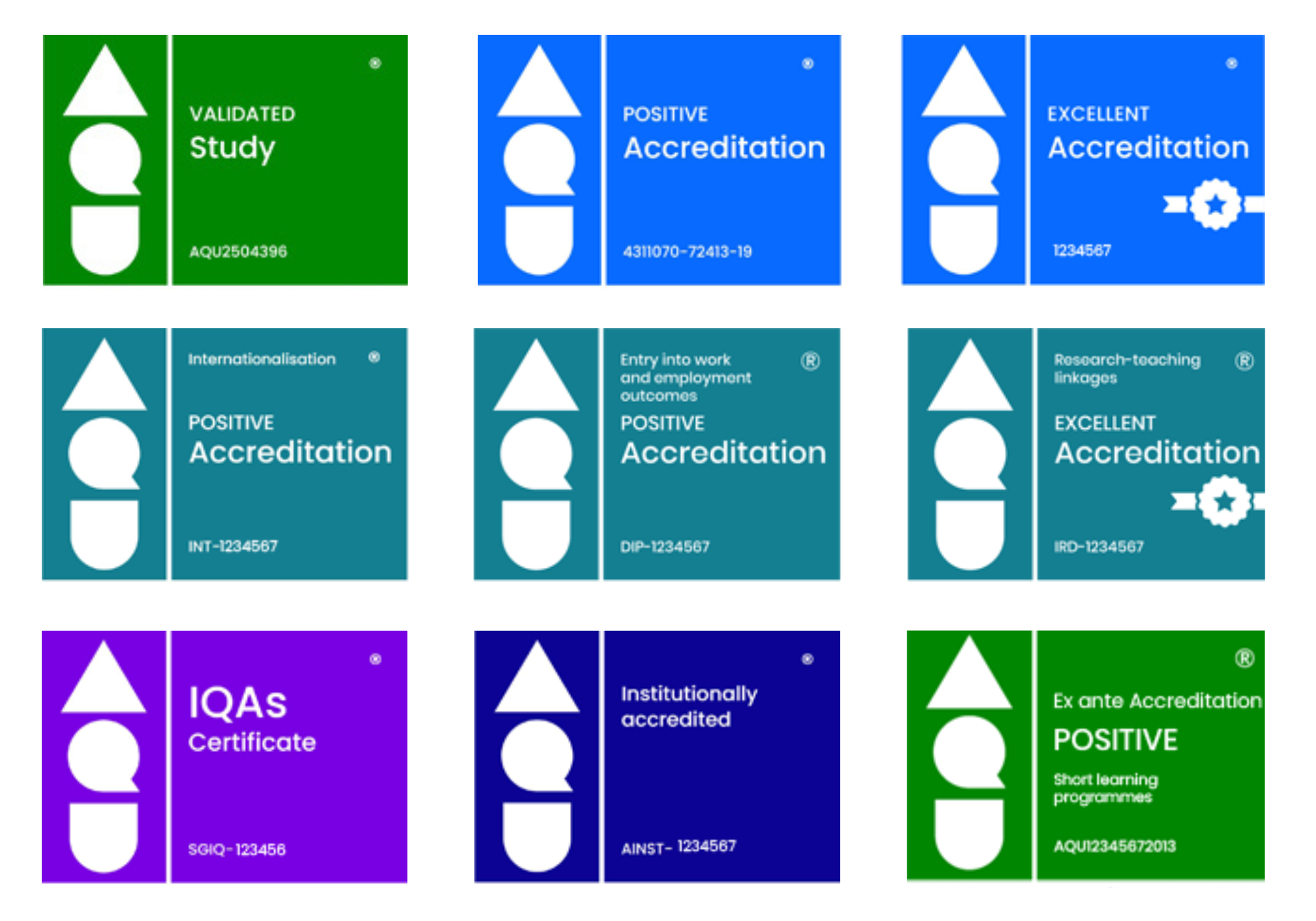 Since 2014, AQU Catalunya has distinguished degree programmes and institutions that pass the external quality assessment processes with quality labels and certificates approved by the AQU Catalunya Governing Board.
In order to give consistency to all the Agency's corporate products, the AQU Catalunya Governing Board has renewed the image of the quality labels, in accordance with its corporate image, renewed in 2021, and has expanded the label in line with new assessment processes, such as short learning programmes.
Programme ex-ante accreditation
Programme accreditation, which can be rated excellent
Accreditation of additional dimensions (Professional development and integration; Interaction between research and teaching; and Internationalisation)
Short learning programmes
Centres
Certification of the centre's internal quality assurance system (IQAS)
Institutional accreditation
Quality assurance of research at department level
Accreditation of an International Educational Facility for Cooperation and Academic Mobility
The use of quality labels and certificates issued by AQU Catalunya is regulated. See here.
You can see the quality labels and certificates obtained by degree programmes on the EUC Studies website.