Advisory Commission discusses the Agency's Strategic Plan 2023-2026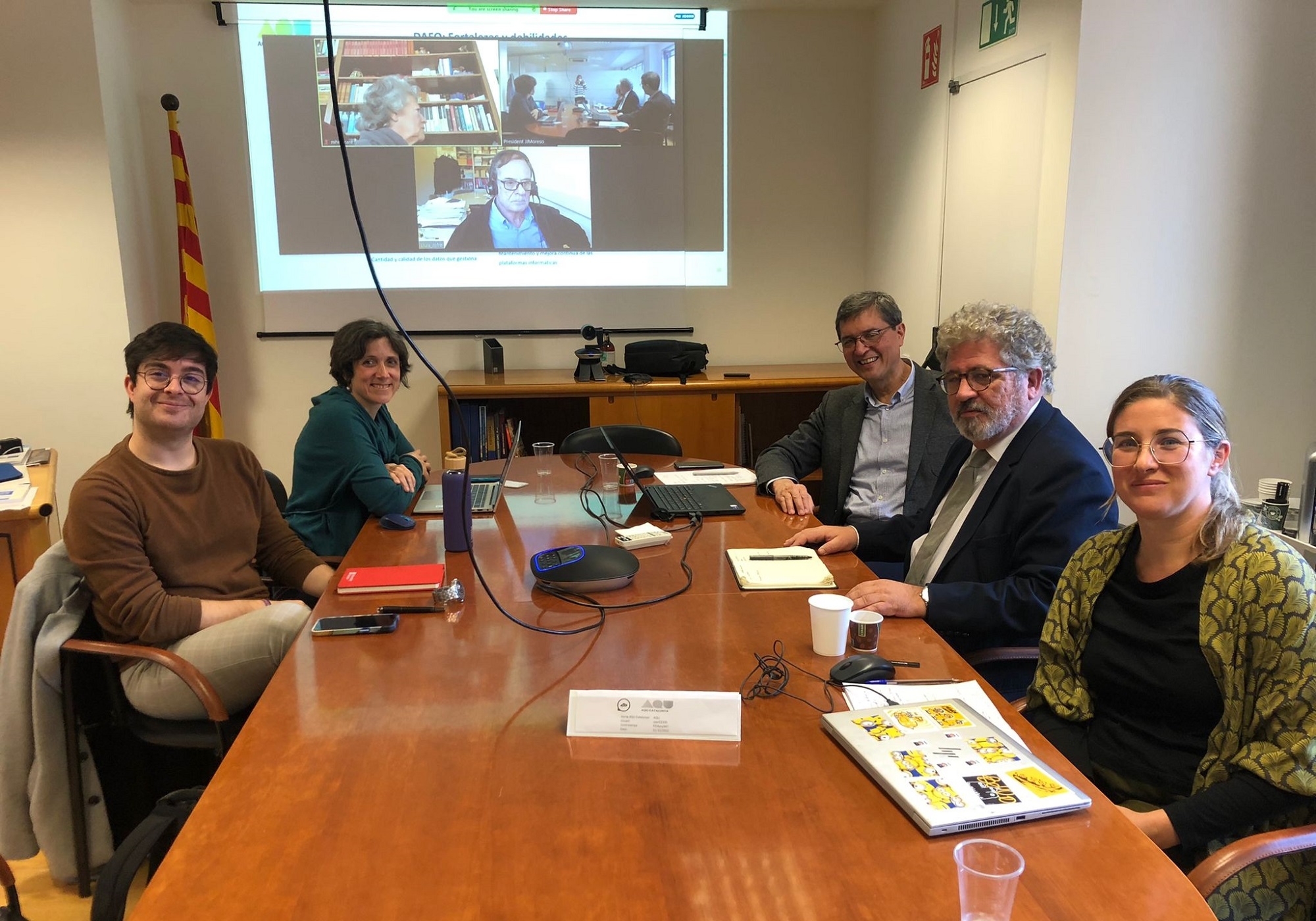 The seventh meeting of the Agency's advisory body took place yesterday. The president presented the ENQA review results and the Focus documents, quality tools that provide practical manuals for the Catalan university system. He also presented the Report on the associate professor profile, drawn up so that those who wish to apply for accreditation have information on the average and maximum values of those who have been favourably evaluated in each of the criterion, and the Report on the gender perspective in the teaching staff assessment process. The Commission looked very positively on AQU Catalunya's commitment to producing documents linked to its mission that generate value for the system and the fact that the gender perspective is constant on the organisation's agenda. It also welcomed the fact that teaching staff assessment processes do not add further obstacles to the inequalities that have been identified in the academic careers of women compared to men.
The Commission also used the meeting to discuss the Agency's strategic planning. AQU Catalunya is a mature agency that has contributed to the system's improvement. Now it is time to consider how we would like to improve the university and science system, and how AQU Catalunya can contribute; we must visualise what the university of the future should look like, directing trends in such a way that they can be turned into opportunities. The Commission identified several challenges. The need to ensure the quality of online training was discussed, as well as the need for a change in the teaching paradigm where classroom instruction is linked to active training activities (seminars, case studies, etc.), which surely also implies the creation of teaching staff with a more pedagogically-oriented profile. The Commission also addressed the challenge of getting students to participate actively and on equal terms in the design and development of teaching and learning processes, and of making the benefits of this participation more visible. The Sustainable Development Goals (SDGs) related to sustainability, gender equality and combating social inequality are also challenges for the system, and the Commission encouraged AQU Catalunya to analyse whether the university setting perpetuates certain social differences, for example, by analysing how teaching staff are structured, as a staff that is not representative of society can lead to the real needs of society being ignored.